THE FILMFESTIVAL SILAFEST 2014
Detaljer

Överordnad kategori: Filmer
Publicerad tisdag, 23 september 2014 08:33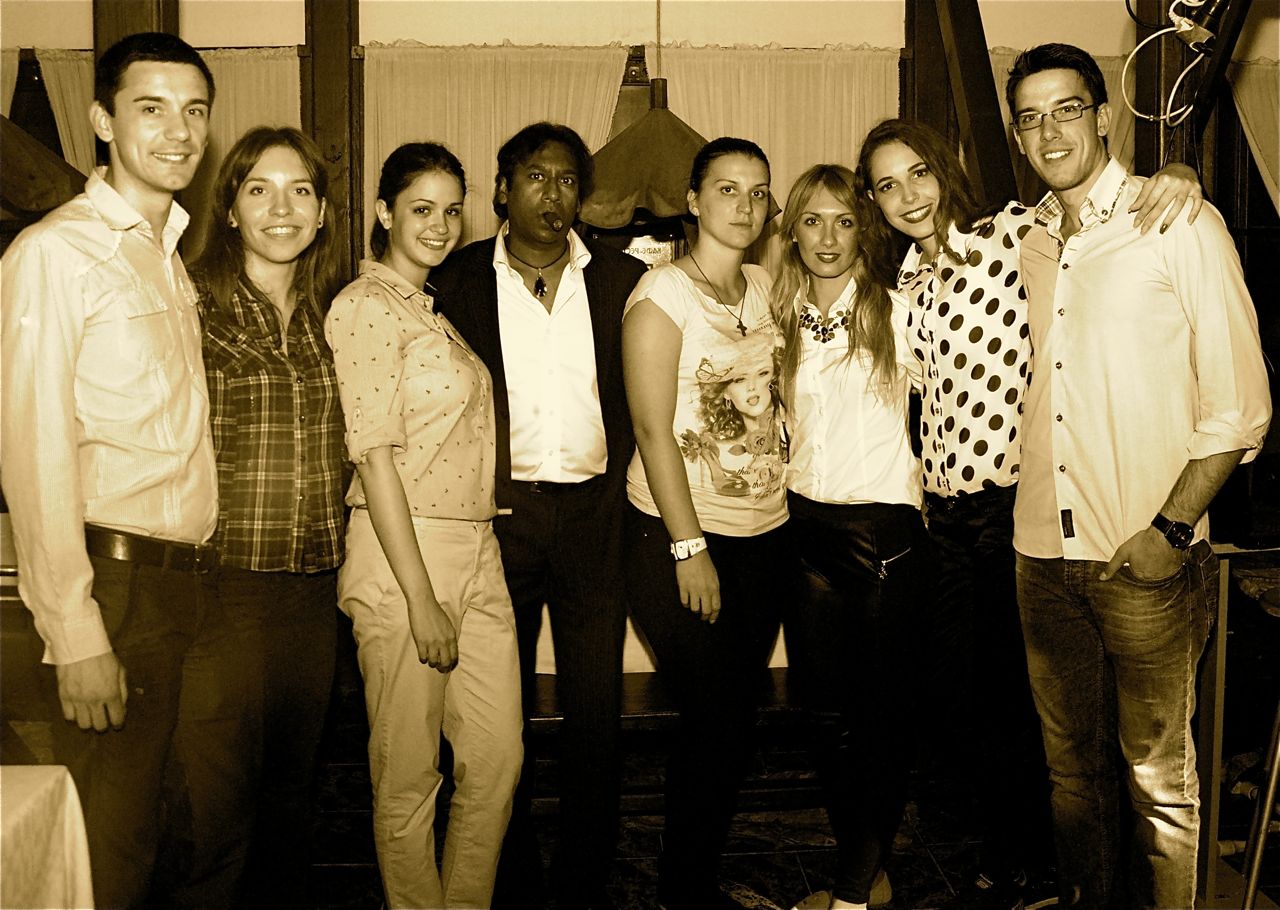 The 6th edition of the serbian filmfestival "SILAFEST" was arranged ,as always, In the small town of Veliko Gradiste along the Danube River by the border to Romania. Veliko Gradiste lies approximately 115 km east of the capital Belgrade.
The SILAFEST is an international festival of Tourism-and Ecology films.
Mr.William Kilander, CEO of Travelfilm.se, participated as a jury-membe last yearr and two years ago with the film "XII Festival de Habanos", a film about the largest cigarevent on earth, held in Cubas capital every year in the end of February. "XII Festival de Habanos" won the "Blue Danube Award" for Best Tourism Reportage in 2012.
This year, 2014, Mr.Kilander and Ms.Anna Lundholm(travelreporter) were invited as guests because the travelfilm from Argentinas capital, Buenos Aires was in the competition. Almost 170 films had applied for the SILAFEST and 54 were finally accepted to enter the competion and the screenings at SILAFEST´14.
The SILAFEST´14, was a little bit smaller than usually due to economic reasons. Nonetheless, the contribution from Sweden gained a "Special Recognition from The Studenst of the Visoka Turisticka Skola"! The filmgeneral, Mr.Bosko Savkovic is doing a great job with SILAFEST but maybe to much is depending on him as a person and maybe he deserves to get more support from the town of Veliko Gradiste?
After the SILAFEST, a group of chosen students had the oppurtunity to meet the director and producer of Travelfilm.se, Mr.William Kilander. At a so called "Meet & Greet" on September 9th, Mr.Kilander visited the Visoka Turisticka Skola in Belgrade, his third visit to the VTS. He talked and spoke about his experience from nearly 15 years of producing touristic-and travelfilms. The film from Buenos Aires was also shown and a 45 minutes session of questions and discussions afterwards was highly appreciated by the senior students of VTS.
Travelfilm.se might take part of the SILAFEST´2015 with a travelfilm from Serbia but this i not yeat decided. Producer, Mr.Kilander also have plans to shoot the beginning of his first featurefilm in Serbias capital Belgrade, as a prologue to the film "From the Avenue to Havana"!
For more information regarding the SILAFEST 2014 and the awards: www.silafest.com
Please note: The SILAFEST is part of CIFFT - International Committee of Tourism Film Festivals www.cifft.com